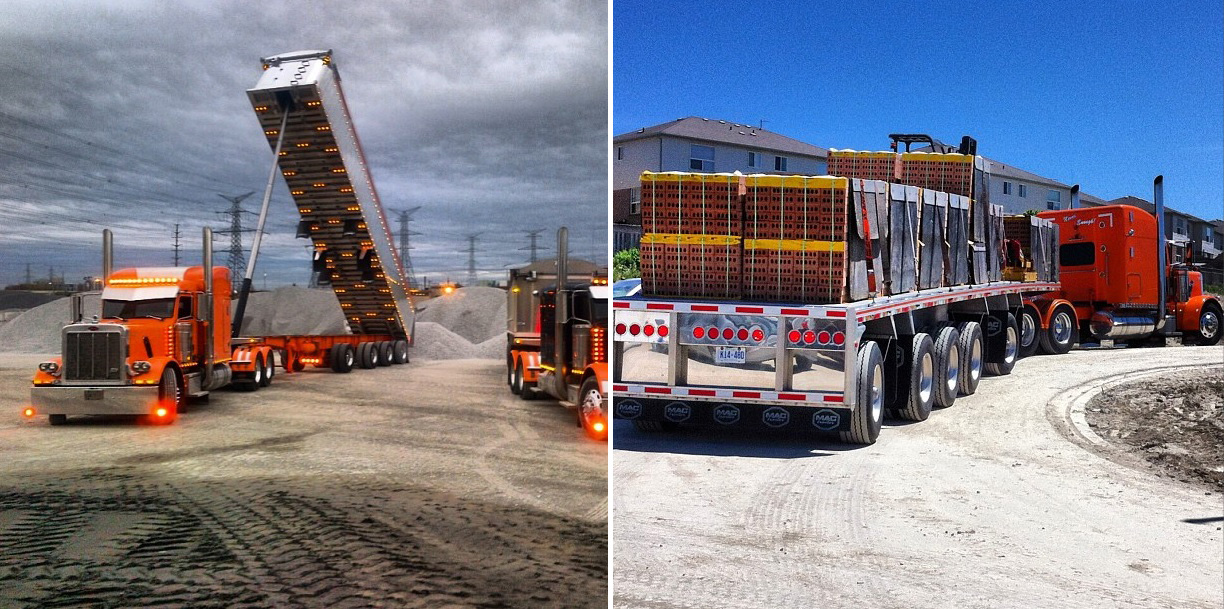 We are the best, plain and simple, we do it better,
we do it more reliably, we do it safer!
Flatbed
​ Tarped or non-tarped service (including slider)
​ Moffett on-site delivery service
​ Multi axle flatbed (including MI spec)
​ Tandem flatbed
​ Brick, block, interlocking stone, walls etc.
​ Steel bar, pipe, tube
​ Precast products
​ Machinery
​ Shingle and roofing products
​ Bagged skidded products
Fully insured and licensed
MOE approved/licensed carrier
Motor Carrier (MC) Authority
Dump
​ Multi axle dumps (including MI spec)
​ Tandem dumps (framed and frameless)
​ Finished products (stone, sand, topsoil)
​ Mulches
​ Mined minerals (coal, manganese ore, salt, fertilizer)
​ Scrap metals (turnings, bushling, stainless steel, alloys)
​ Solid waste/recyclable materials
Let us take the load off your back
TRANSPORT DEPOT (TDI) INC.
795 Steeles Ave. East, Unit #1, Milton, ON L9T 5H3
All content © Transport Depot TDI Inc, 2015. All rights reserved.